Did you know, if you use an unlicensed waste removal company you can be fined or even prosecuted? Every trader here is fully licensed, vetted and covered by our customer guarantee.
Get Quotes
Sick of quoting against unlicensed rogue traders? If you are a reputable licensed businesses start helping consumers today by becoming one of our registered waste carriers.
Find Out More
If your waste is illegally disposed of by any of our trusted traders, ClearWaste guarantees to strike the trader off as well as cover any additional costs or fines up to the value of £1,000.
Find Out More
Latest Reports
Every month we're submitting thousands of reports to the local authorities in a bid to clean up our communities, reduce fly-tipping and prosecute waste criminals.
View Reports
The ClearWaste Advert
Fly-tipping affects everyone and we've been working hard - with the help of some familiar faces - to raise awareness and tackle the problem head on. John Challis & Emily Head star in our advert to help promote ClearWaste, and to help us combat the growing plight of fly-tipping all over the country.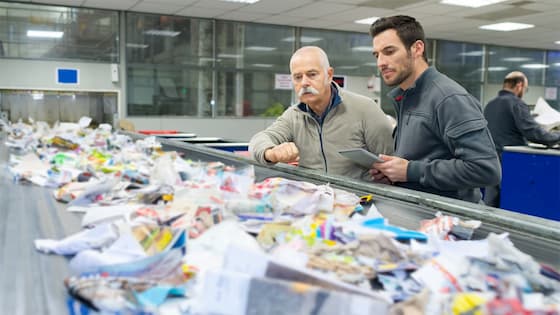 Trusted trader scheme
Save time, money and potential fines by getting quotes from only Government licensed waste removal companies.
Get Waste Removal Quotes
A blight on all of us
Fly-tipping has increased on average by 8% in 2019 and the impact it is having on our local environment & communities continues to grow. The scale of the problem continues to grow, and ClearWaste is at the forefront of the fight against waste crime & illegal waste disposal.
Own a licensed waste removal company?
If you're a waste removal company which holds a valid Environment Agency Tier 2 license, register now! You can bid for waste removal jobs in your local area and help make a real difference by directly tackling illegal waste crime.
Find Out More
Waste Removal Services
Get the cheapest waste removal quotes from our trusted traders, using our price comparison service.